Client
National Union of Road Hauliers from Romania

UNTRR is an organisation – professional and employers, non-governmental, independent, apolitical – founded in 1990 on democratic principles, promoting and defending the interests of road transport domestically and internationally.
Challenge
Old platform with legacy code and a lot of new features required by their customers.
The old platform was having performance, design and usability issues that needed to be improved and also a significant backlog with new features that needed to be developed.
Being written during many years and by a series of different developers, on a deprecated framework, the volume of time and effort needed to develop new features was significantly large.
Also, being a service used by hauliers always on the road, there was a need for a mobile application.
Last, but not least, the company had two different services on two different domains, that needed to be merged under one robust application.
UNTRR was looking for a long term collaboration with a software company to outsource development effort to add new features.
Solution
Create a new and modern version of the platform including existing services and adding new features for their customers.
Some of the features built on this application are:
How we worked
Offered consultancy regarding technical and architectural solution. Implement the project with an internal team of developers, in an Agile way.
Our role in this project was in the first place to offer consultancy and a technical solution to solve the initial challenges. After setting up the architecture and plan, we created a team dedicated to this project in order to deliver a complete solution.
The development team was made of backend developer (PHP, Laravel), 1 frontend developer (Vue JS and Javascript), a QA engineer, the Product Owner and the Scrum Master. In the first stage of the development process, a UI/ UX designer drew all the app screens in collaboration with the Product Owner.
We worked using the Agile methodology, with regular status meetings of the whole team and basic ceremonies for Sprint Planning and Sprint Review. We used Slack for internal communication and Jira as the task and backlog management tool.
Being a large and alive project we offer support as needed.
Similar case studies
Other projects
See other case studies about projects we built.
Wedding Photographers And Videographers Marketplace
We have created from scratch a custom marketplace based on very specific functionalities for this domain, with a user friendly interface and a well optimized structure for search engines.
,
,
,
,
,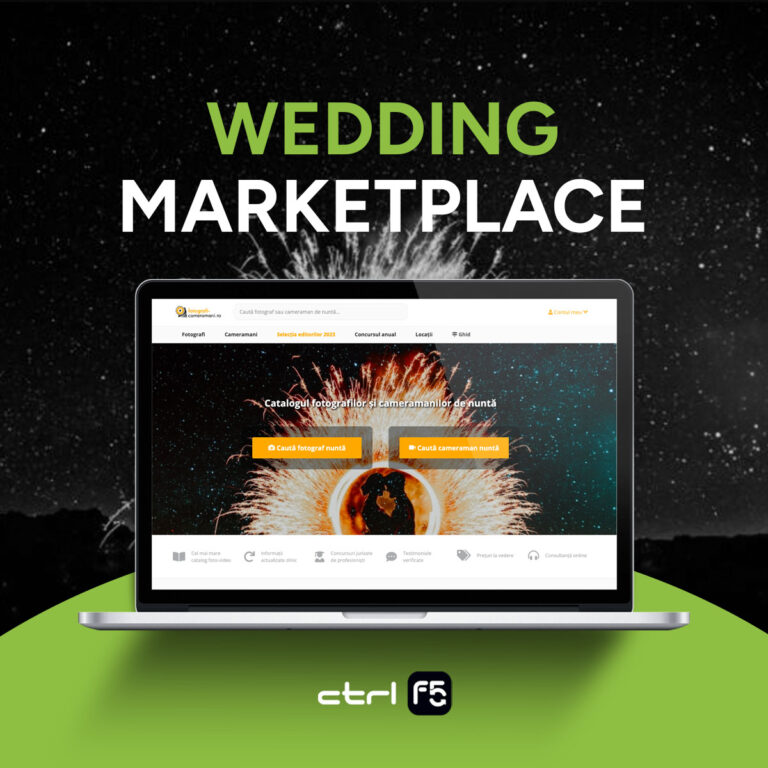 Team Augmentation and Consultancy for A SaaS Company
We onboarded a dedicated team of full stack developers to join their existing and undersized team.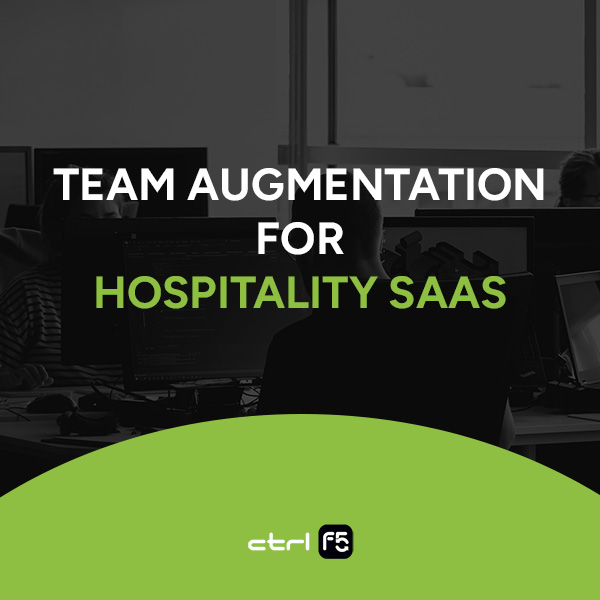 Reservation Platform For Travel Agency
We built from scratch a new web platform focused on search engines performance, but using the existing API of a core system responsible for hotels data and price management. We also built a custom CMS for their frontend specific content structure.
,
,
,
,
,
,
,
,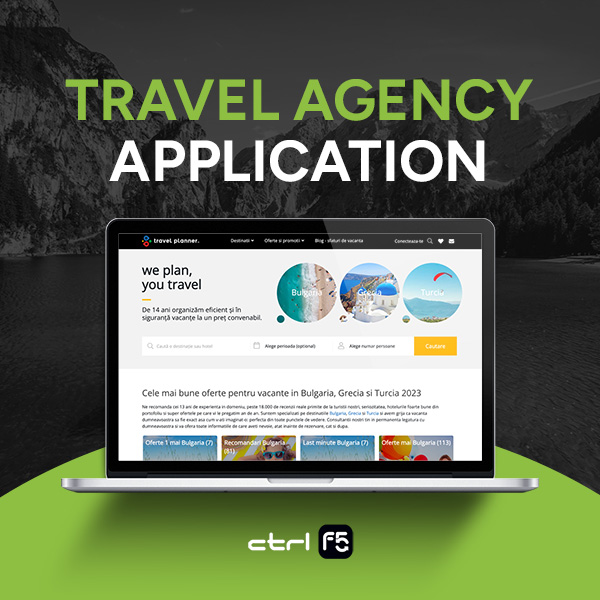 Portal & Online Magazine for Brides
We built a custom solution with a mix of technologies, using Laravel as main framework for both the magazine and vendor directory, but keeping a WordPress CMS to manage the posts and categories
,
,
,
,
,
,
,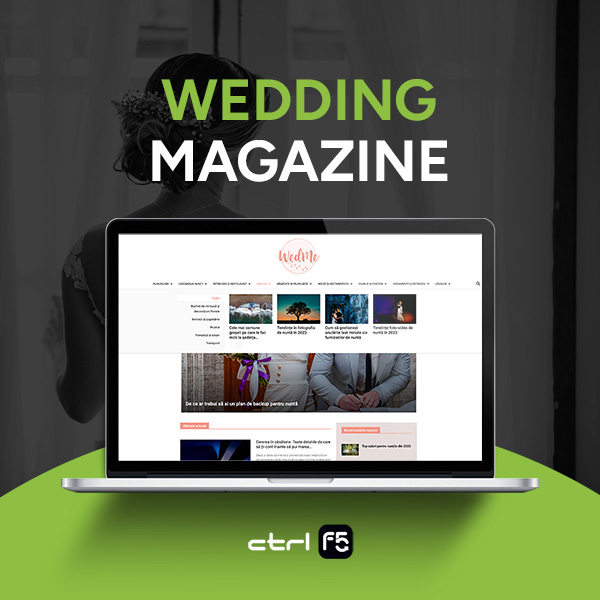 Custom eCommerce Solution for Cosmetics Company
Using a custom framework, pre-existing and owned by BottegaVerde.ro, ControlF5 built a complete eCommerce solution, with independent modules, integrated and streamlined for the company's flows.
,
,
,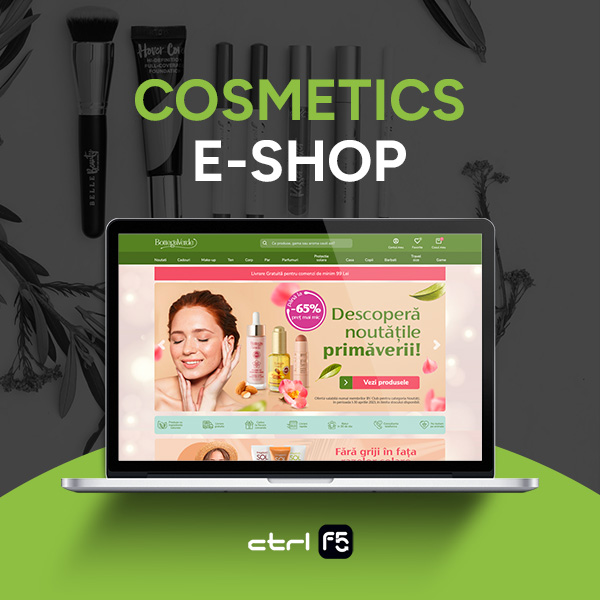 Web Application for Comparing Tariff Plans and Phone Offers
Create a platform to offer users the ability to quickly and easily compare mobile phone deals currently available on the market.
,
,
,